The Messiah May Have Used the Word "Wife"
Of one thing, we can be reasonably confident: Coverage of proof and arguments against that sliver of papyrus purporting to prove that Jesus had a wife will have a far smaller profile than the initial boom of proclamations that it had been discovered.
Not surprisingly, the Vatican has stated its opinion that the artifact is "counterfeit," but what I found most interesting about the article is that it's the first time I've seen a picture of it: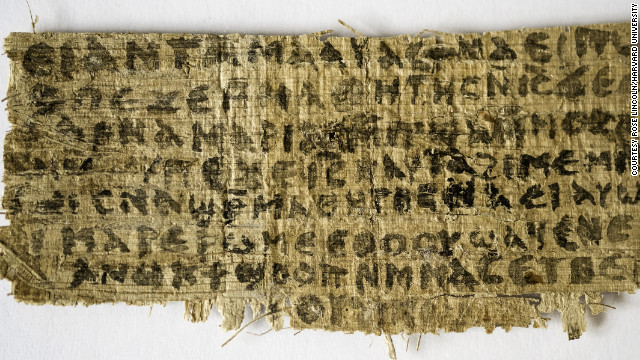 I'll confess, off the bat, that I'm not able to read ancient Coptic text, but unless it's a remarkably compact language, that's really not much context on which to come to any conclusions. The paragraph before could have made clear that it was a parable. The paragraph to follow might have been an explanation of the Church's view that it (the Church) is the "bride of Christ." Or the whole thing might be some piece of nefarious propaganda.
I don't know, one way or the other, but the credulity with which such items are passed around is telling, especially with regard to the news media and the stories that it deigns to amplify.
Show your support for Anchor Rising with a 25-cent-per-day subscription.